Behind the Scenes at Five Guys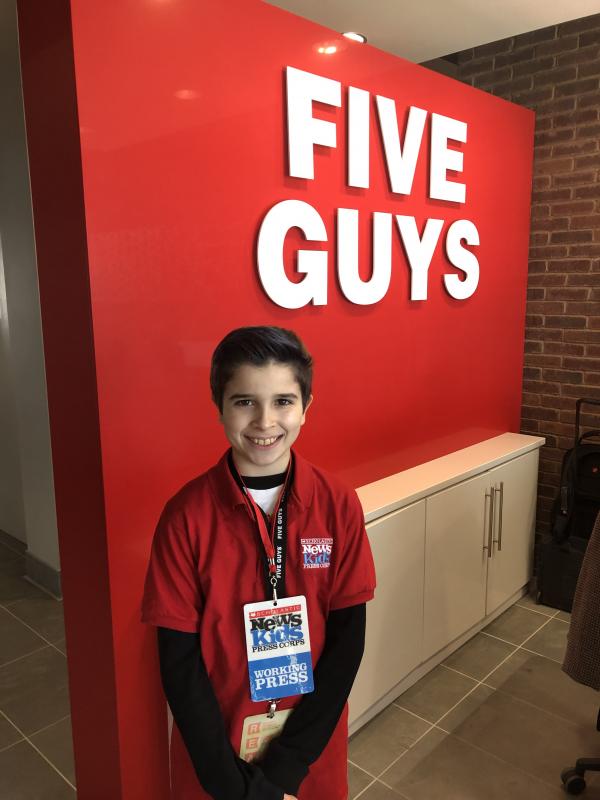 Five Guys is one of the most popular hamburger places around. Founded in 1986 by Jerry Murrell, the company now has franchises worldwide.
On a recent visit to the Five Guys headquarters in Lorton, Virginia, I spoke with Murrell about his life's work—and his love of hamburgers. When Murrell's children told him that they'd rather work than go to college, he used their college money to start a burger place.
Murrell had always loved burgers. As for where he got the name for his restaurant: He has five sons.
What is behind the runaway success of Five Guys? "Besides the high-quality ingredients, I love the company's message that if you serve good, quality food at a reasonable price, you don't need to sell it through ads and gimmicks," says my stepfather, Jason Gayl, a loyal Five Guys customer. "The experience sells itself."
Joanna Lange of Haymarket, Virginia, agrees. "I love Five Guys for many reasons," she says. "They use fresh ingredients and quality beef, so the flavor is always outstanding. I also enjoy eating the salty peanuts while waiting for my order."
TASTE MATTERS
Everything on the menu at Five Guys—including the burgers, hot dogs, French fries, and sandwiches—is made with fresh ingredients. Even the buns are made with fresh eggs and milk.
When Murrell started the company, his sons were in charge of buying ingredients. They never looked at the prices, he says. Instead, they focused on taste and quality. Although the burgers are a little more expensive than at other chains, customers don't seem to mind.
Murrell says that everyone in his family enjoys eating Five Guys burgers. He loves the burgers at McDonalds, too. "The more hamburgers everyone eats," he adds, "the better."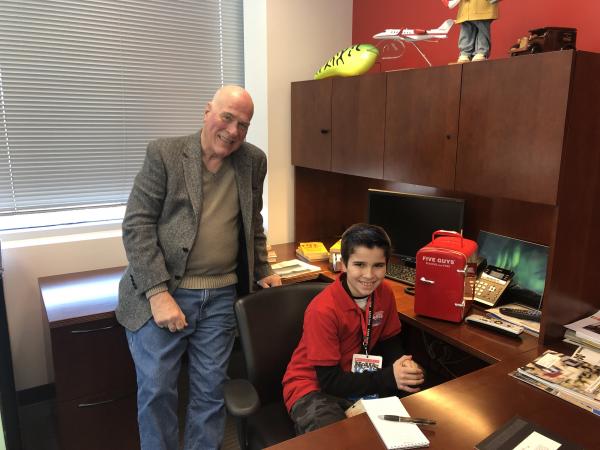 RESTAURANTS AROUND THE WORLD
In 2003, Five Guys became a franchise. That means it sells permits to individuals who want to own a Five Guys.
Deciding where to locate a new restaurant is based on foot traffic. For that, Murrell uses a special software program. If a location is expensive, he says, it's for a reason. It usually means that a lot of people visit that area.
Five Guys currently has 1,500 franchises around the world, with another 1,500 on the way. Murrell has visited most of the countries where his restaurants are located, and his sons have been to all of them. They recently opened restaurants in Italy and Switzerland.
According to Murrell, the most interesting location so far is Saudi Arabia. He also likes Spain and Hong Kong. But his favorite location is the United States. "If I could stay here, I'd be all right," he says. "It's fun."
The best part of owning a business, he adds, is meeting people. "We're always amazed that people treat us so nice," he says. "Wherever we go in the world, people know who we are."
Photos courtesy of the author